Virgin Islands Boat ChartersWhy Explore with Bonus Time?
Full day and half day
We offer full day and half day charters to fit in with your vacation schedule.
Full day and half day
We know vacations can be super busy. That's why we offer some flexibility with our charters.
Awesome Crew
Our Captains have years of experience navigating the waters and beaches of the Virgin Islands.
Awesome crew
Experts at both navigating and seeing that you are entertained.
Personal Attention
Bonus Time is a spacious and private charter - you'll have the vessel to yourself.
Personal Attention
We are here to provide you with a tailored charter experience that the big boats cannot match.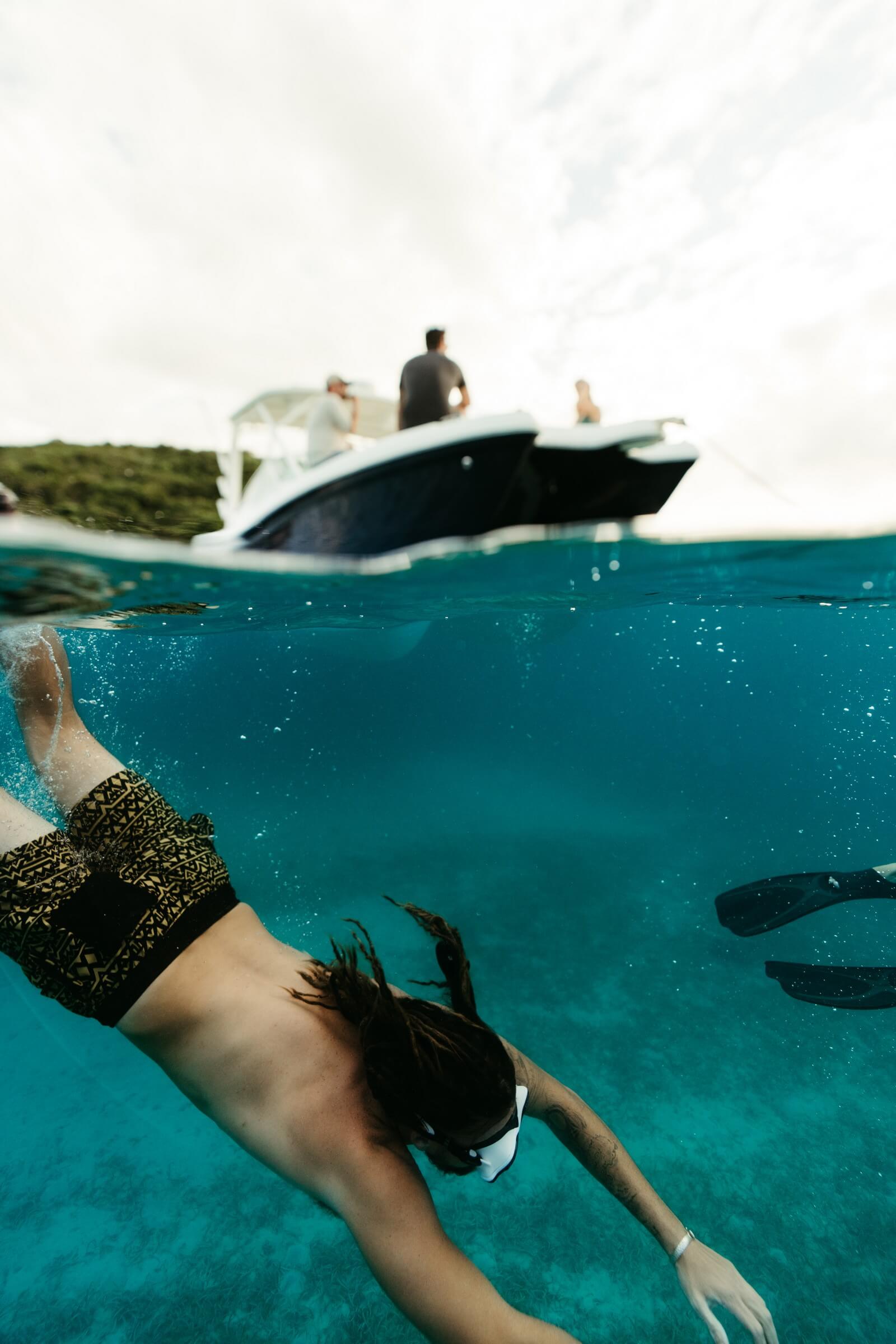 Our CustomersLove Our Service
The trip was a great surprise for our 5th anniversary. My husband had everything for a snorkeling trip tied into hiking to the petroglyphs set up ahead of time. We had a high surf, so all the plans changed, but the trip that we ended up having was super. The guys bent over backwards to see that our trip is full of wonderful memories. Thanks for the fantastic anniversary guys!
Originally booked a dinghy, but when my husband and I arrived at Cruz Bay it became clear it was not the right boat for us. Jeff from Wharfside Watersports patiently worked with us to salvage our plans for the day and we ended up booking a larger boat (the Bonus Time) with Jeff as our captain. Not only was he incredibly helpful and professional but he was great to have on board and really went above and beyond to give us an awesome experience. We had an amazing time buzzing around the gorgeous island bays and would definitely come back!
Our Customers'Frequently Asked Questions