Best of the

US Virgin Islands
Discover the Best of both St. thomas and St. John during a full-day charter
---
St. John, the gem of the US Virgin Islands, is best experienced by boat, offering a unique perspective of its natural beauty. As you cruise along its coastline, you'll be greeted by the lush, rolling hills of the Virgin Islands National Park, which covers a majority of the island.
Picturesque bays like Cinnamon Bay and Trunk Bay boast some of the most beautiful beaches in the Caribbean, with crystal-clear waters ideal for snorkeling and swimming. From secluded coves to vibrant coral reefs, St. John presents a breathtaking array of sights, seamlessly blending unspoiled nature with quaint island charm, making it a must-visit destination for any boating itinerary in the USVI.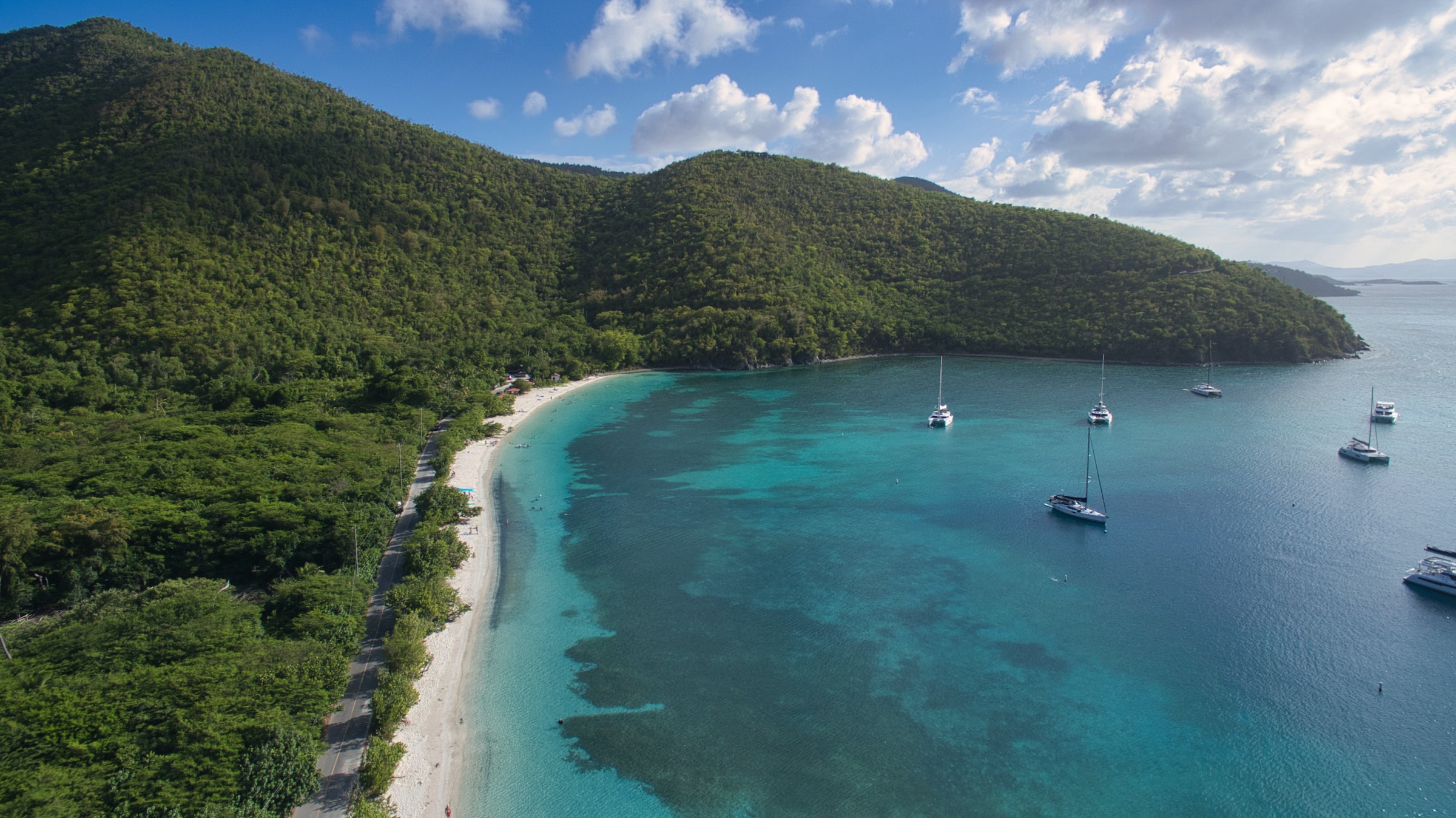 ---
St. Thomas has a diverse coastline with everything from the busy ports and luxury yachts of Charlotte Amalie to the serene beauty of Magens Bay, one of the world's most beautiful beaches. Don't miss the chance to explore Buck Island, a snorkeler's paradise, where vibrant coral reefs and abundant marine life await beneath the waves.
Make sure to visit Christmas Cove, a picturesque anchorage known for its calm waters and excellent snorkeling opportunities. This charming spot becomes even more special with the presence of Pizza Pi, a floating pizzeria that serves up delicious, freshly-made pizzas right in the middle of the cove.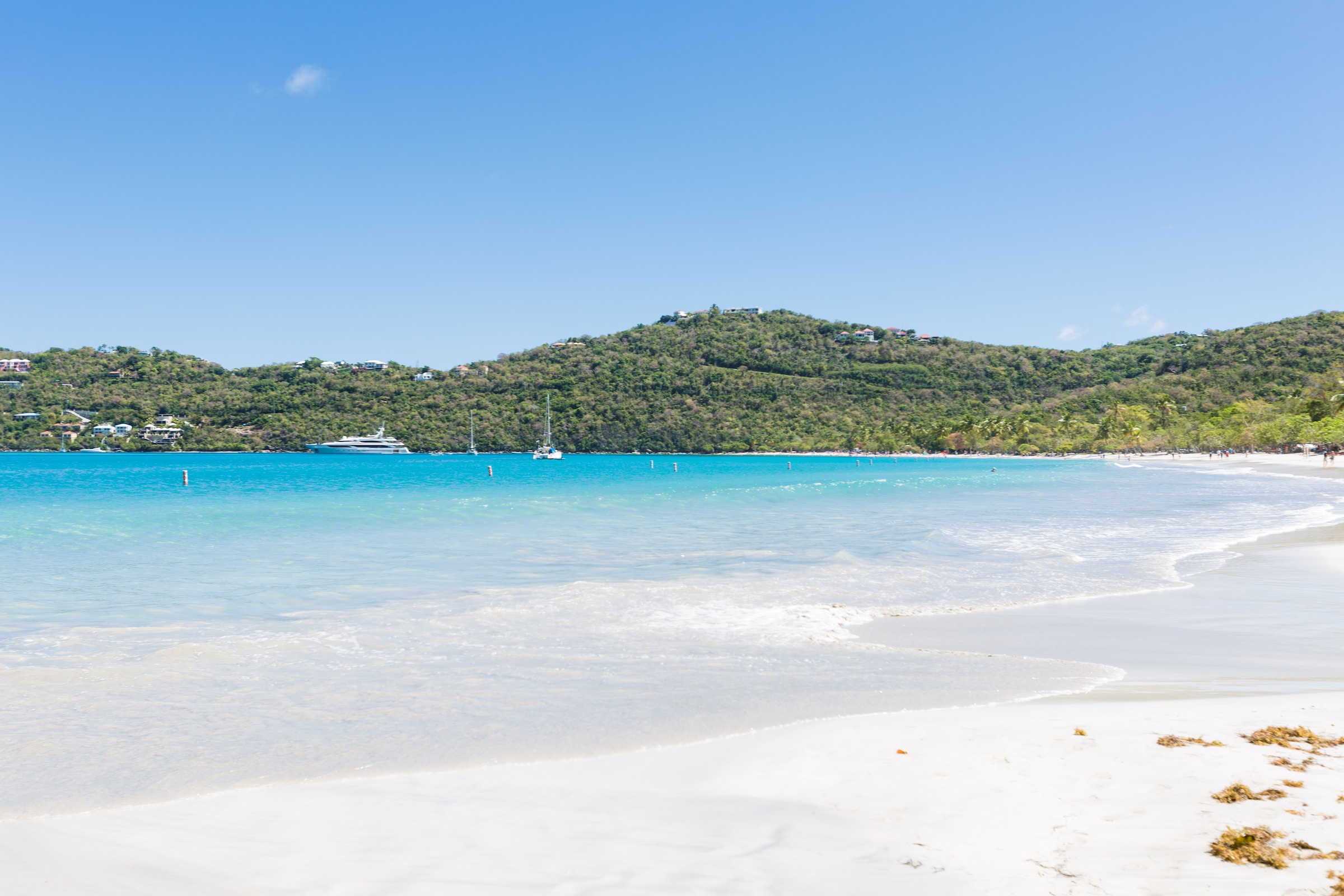 ---
Buck Island, just off St. Thomas, is a snorkeling haven, famed for its vibrant marine life and enchanting underwater landscapes. Turtle Cove, a particular highlight, is a sanctuary where snorkelers often find themselves gliding alongside graceful sea turtles in their natural habitat.
Adding to the allure is the Cartanza, a captivating shipwreck nestled in a calm cove. The serene waters and the abundance of sea life make Buck Island an exceptional destination for both novice and experienced snorkelers, promising an unforgettable underwater adventure.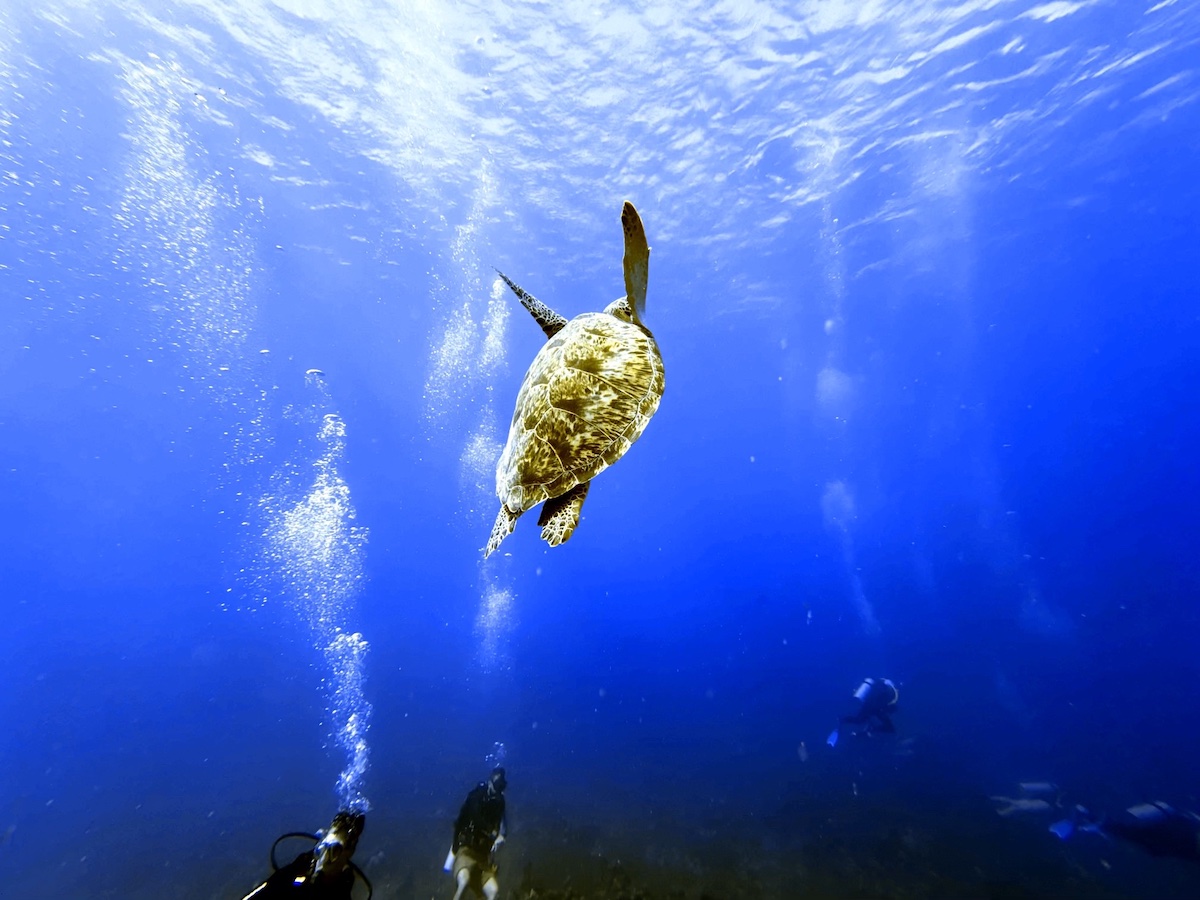 ---
Often considered the 4th US Virgin Island, Water Island is a hidden gem just south of St. Thomas. Honeymoon Beach, with its pristine sands and crystal-clear waters, is the epitome of a tropical paradise, offering a serene escape from the busier neighboring islands.
This picturesque beach is further complemented by Dinghy's Beach Bar, a quintessential island hangout where you can enjoy refreshing drinks and casual eats with your feet in the sand.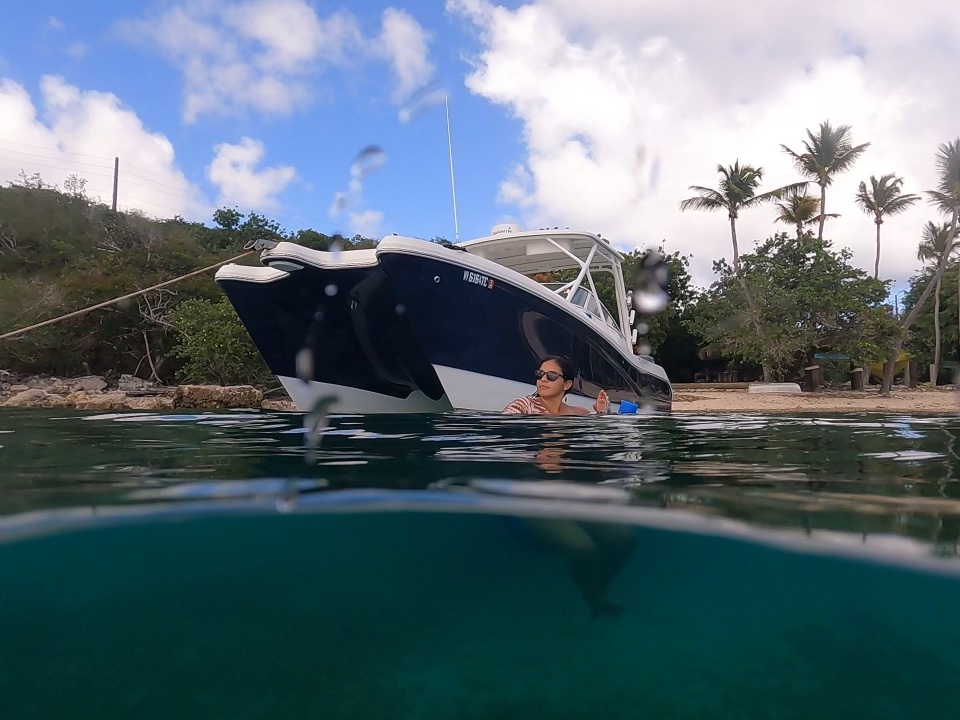 ---
Congo Cay is a small, uninhabited cay, nestled in the clear blue waters of the Caribbean. The island's surrounding waters are a haven for vibrant coral reefs and an abundance of marine life. Congo Cay offers some of the best snorkeling opportunities in the region with frequent visits from eagle rays, sea turtles, and the occasional pod of dolphins.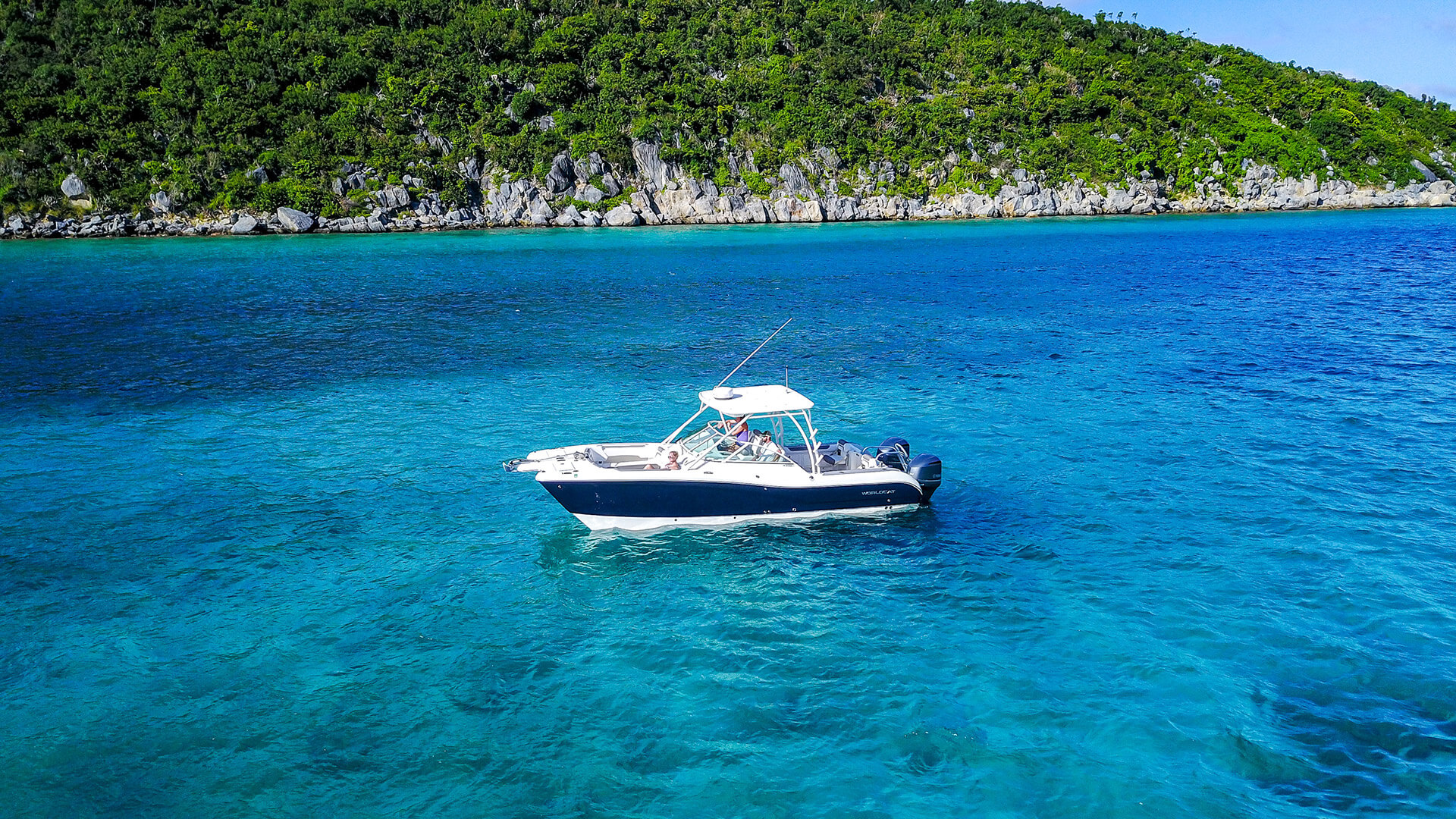 ---
Lovango Cay is home to an exclusive resort and restaurant, providing a sophisticated yet laid-back island experience. Guests can indulge in gourmet dining with breathtaking ocean views, adding a touch of elegance to their Caribbean adventure.
The surrounding waters of Lovango Cay are excellent for snorkeling, boasting some of the clearest waters in the region and teeming with vibrant marine life. The coral reefs here are thriving, providing an underwater spectacle of colorful fish and other sea creatures.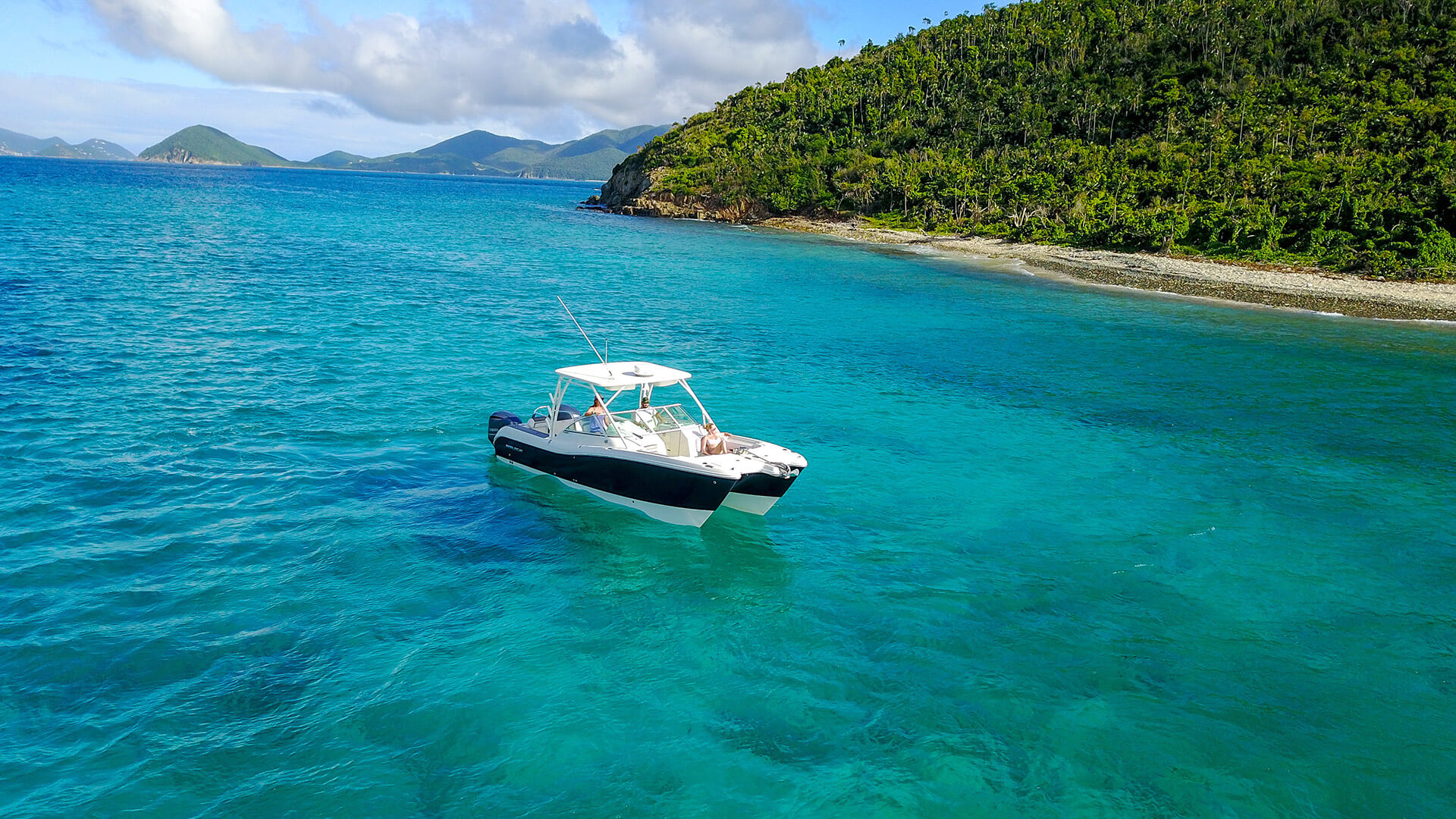 ---
Virgin Islands National Park
Visiting Virgin Islands National Park by boat is an exceptional way to experience some of the most stunning natural attractions in the Caribbean. Mooring at Waterlemon Cay, you're greeted by one of the best snorkeling spots in the park, with clear waters and abundant marine life. Maho Bay is next, a serene and picturesque beach renowned for frequent sea turtle sightings and gentle, shallow waters perfect for swimming.
Hurricane Hole offers a unique and serene experience with its protected mangrove forests and calm waters. Lastly, Salt Pond Bay, a bit more secluded and tranquil, is a fantastic spot for snorkeling and hiking, with its clear blue waters and a salt pond that attracts a variety of birdlife.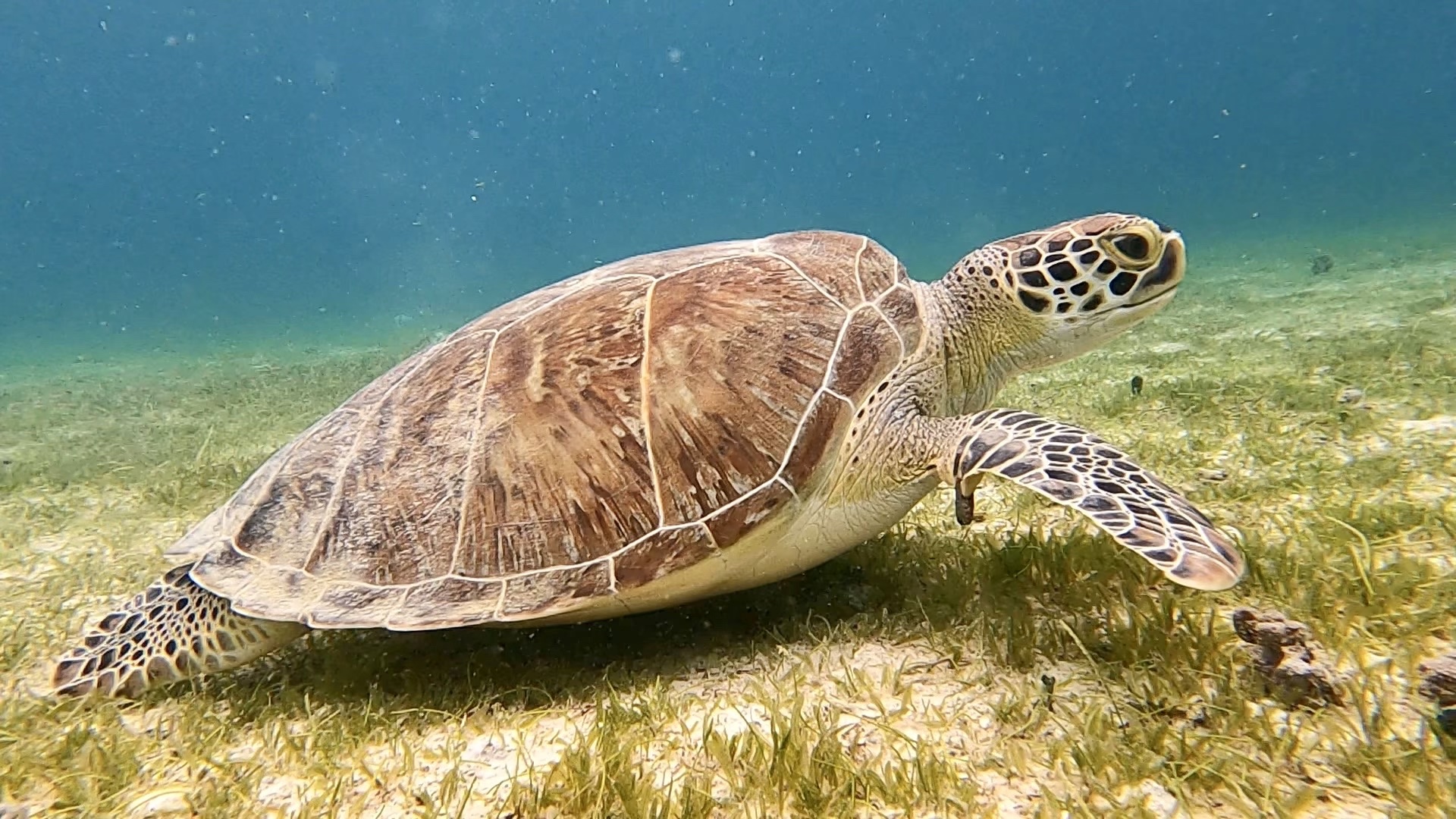 WE LOOK

FORWARD

TO

WELCOMING YOU

ABOARD